So, the past couple of days my future roommate, Breanna, has been in town visiting me! It's been so much fun and I am soo excited to move-in!! To get our dorm room ready, we made a couple of things to help tie in the colors of our room!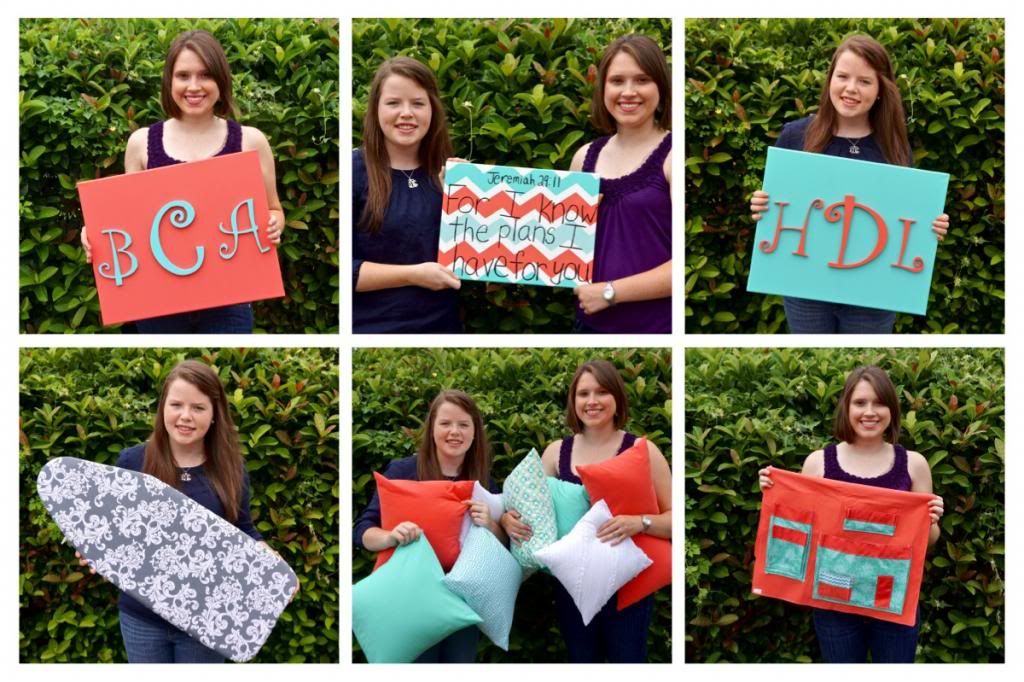 Just to start off, we made 3 trips to Hobby Lobby in 3 days as well as 1 trip to Hancock's.....but it was all worth it. Anyways, we decided to make monogram canvases to hang above each of our beds. I just love how they turned out too :) Both of our favorite verse is Jeremiah 29:11, so naturally we had to make a canvas to hang in our room! Although the chevron took some time to tape off, I really love the outcome. We were planning on bringing my mini ironing board with us, but we just didn't like the cover very well so we made our own using Sew Caroline's tutorial on the blog Rags to Stitches
HERE
. Super quick and easy to make! And of course, more pillows were necessary and were also made using a Sew Caroline tutorial
HERE
. Last but not least, we made a Bedside Caddy (Designed by Kerry Smith) in the Stitch Magazine (can be purchased
HERE
). I can't wait to share with ya'll pictures once we finally do move in!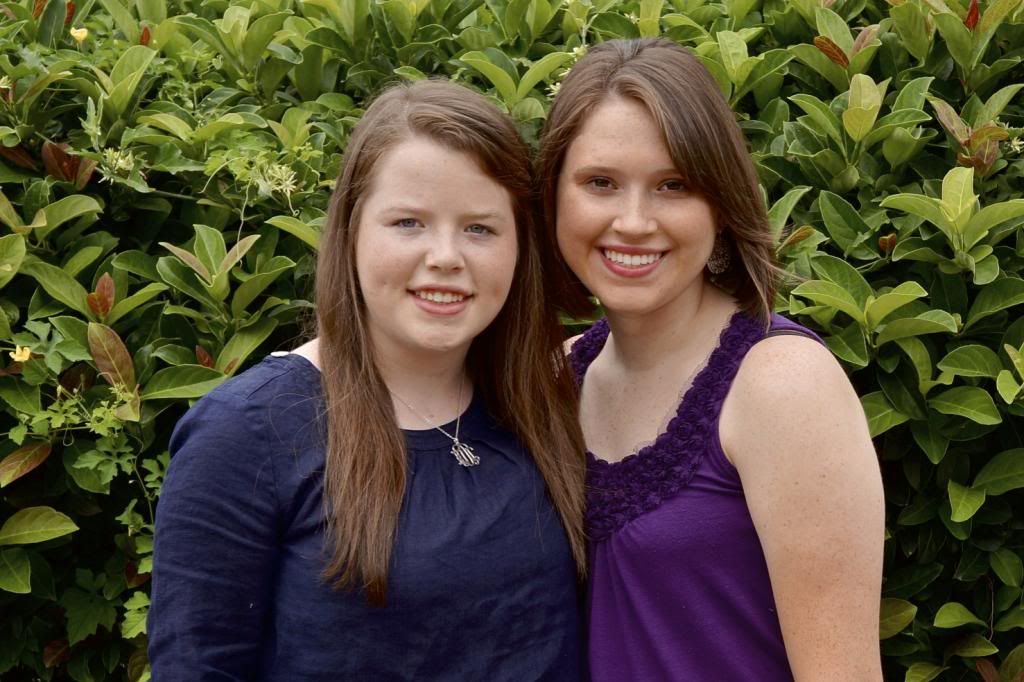 I am soo thankful that Breanna and I got to spend some time together before we move-in. I know that this next year is going to be busy but great!