Hey everybody! I am officially done with all of my classes and finals of high school!!! This is crazy!! I leave tomorrow for Seattle for our senior trip/mission trip and have to be at school at 3:45 in the morning :/ Can't wait though for what the Lord is going to do in Seattle! So as I am becoming very sentimental as senior year comes to a close in just about a week or so, I just wanted to look back on this year and share with ya'll three of my favorite memories this week!
Favorite Memory #1: Senior Retreat
The Senior Retreat was one of the very first memories of my senior year. I was the photography editor for the yearbook this year so during most of the retreat I was taking pictures...which was so much fun!!! It was a great time to bond with my other classmates as we were about to experience our last year of high school together. Throughout this year, soo many wonderful memories were made :)
Favorite Memory #2: Physics Day at Busch Gardens
I know this may sound really nerdy, but Physics Day really was such a fun day. The physics and AP Calculus classes took a trip over to Busch Gardens to ride the roller coasters and make calculations based on our data from the rides. There were also physics stations set up around the park. So basically, we got to miss school to spend the day at Busch Gardens...pretty awesome right?!? We were one of the few high school groups there, so naturally the math was very easy. And as a side note..can I just say how happy I am the the AP Calc test is done and over with. Fingers crossed as results come in July. Here a just a few photos from our adventures around the park.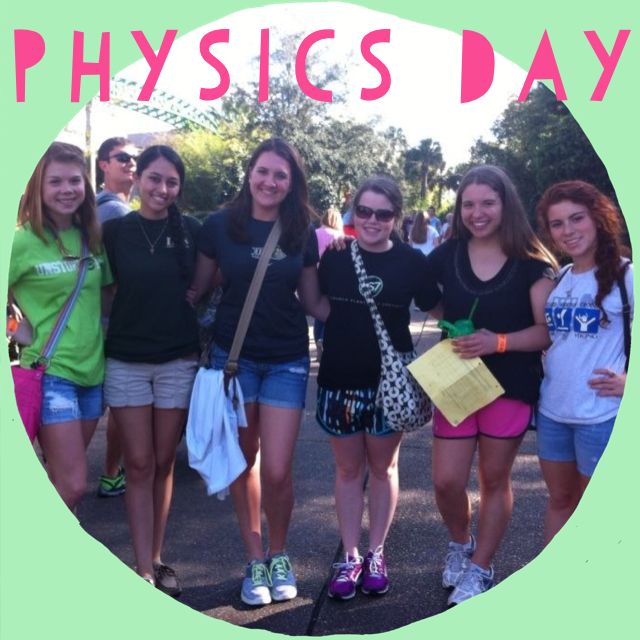 Favorite Memory #3: Prom (aka "Jr/Sr Banquet)
So, my school's prom is basically just a dinner and some very cheesy entertainment. I don't dance anyways so I guess I am not missing out too much. However, it was still one of my favorite memories of senior year :) Getting ready with friends and then driving to Orlando to the Renaissance Hotel at Sea World and then heading to Downtown Disney afterwards was so much fun! Watching the senior slideshow at Prom brought back so many memories. I cherish each of the friendships made throughout the years. It is a bittersweet time as each of us are about to go our separate ways.
Senior year was full of so many wonderful memories!! I am so blessed that the Lord gave me such awesome friendships this year! Love you all so very much!